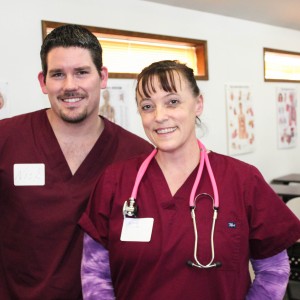 Training for Certified Nursing Assistants Seeking Advancement
This training provides 60 hours of classroom and skills lab instructions and 28 hours of clinical practicum (88 hours total).
Classroom instruction consists of lecture, group activities, and class discussion. The skills lab provides an opportunity for students to learn, practice, and demonstrate Nursing Assistant2 Acute Care Skills.
Clinical practicum is held in the hospital setting. Upon successful completion, students will be prepared to enter the acute care workforce to assist licensed nursing personnel.
If you are a Nursing Assistant 1 who is interested in boosting your earning power and advancement potential, then Nursing Assistant2 training may be right for you!
Program Eligibility Criteria
Hold an unencumbered Oregon Nursing AssistantI certificate
Present documentation of required immunizations.
Pass a criminal background check and urine drug screening. Click here for a list of Oregon DHS disqualifying Crimes.
This course may be right for you if:
You want a position you can use as a stepping stone to become a:

Registered nurse
Physical therapy assistant
Other healthcare professional
You do not have to complete high school or earn a GED to become a Nursing Assistant 2, but establishing effective time-management skills and study habits are critical to the completion of this program.
Additionally, we recommend the class only to students who are highly proficient in reading, writing and speaking English.
View Application Checklist
View the Nursing Assistant 2 Program Flyer